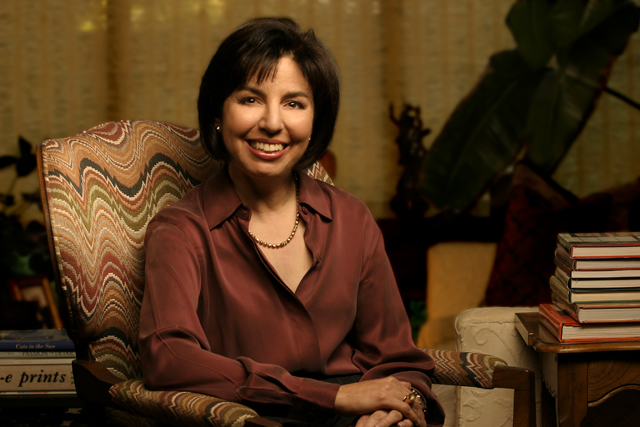 While an active professional member of the American Society of Interior Designers, Carol Buto was NCIQD certified in 1977. She has served on the board as treasurer, newsletter editor, program chairman, etc. Carol has been involved in many community related events such as ASID show houses, the Scottsdale Culinary Festival, March of Dimes Gourmet Gala, Homeward Bound, Tour de Noel, and the Arizona Housing Foundation's "Christmas House": a home renovated as a music school for underprivileged children. Carol also has been accepted as a life member to the National Registry of Who's Who.
Carol has lectured to an interior design class in her office illustrating the business of design, and at the Interior Design School at Scottsdale Community College on the topic of marketing your design business. She has been involved in student career days and judged their awards competition. She has assisted an antique class with discussion of various styles of furniture, decorative arts, and tour of her home.
Ms. Buto has been published in Phoenix Home & Garden and Arizona Foothills Magazine, including each of their resource guides, Phoenix Magazine, Sources & Design, Interior Expressions, Arizona Business, the Arizona Republic, Phoenix Gazette, Today's Arizona Woman, Phoenix Business Journal, and Arizona Business Gazette. Ms. Buto's private residence has been featured in the Arizona Republic's AZ Style "House Beautiful" and Phoenix Home & Garden, as well as on the ASID Tour de Noel. The Desert Highland's home and Colbeth residence were also on ASID's Tour de Noel. Her interiors have been featured on Fox 20 Good Morning Arizona's "Cool House" segment. The Desert Mountain home was featured in Phoenix Home & Garden's November 2001 issue in "Palette of Home Tour" for Free Arts. Carol was the featured interior designer in the January 2004 issue of Design & Architecture magazine. You can view this article in the press section.